Sunday, June 7, 2009
You know what I'm doing right now? Well I'll tell you. I'm sitting here, on this lovely Sunday afternoon, reading your blog. I don't have to rush off any place. I'm just going to finish my coke and read book reviews. How freaking cool is that? How fun is it that the book blog world exists and I can do this?

If I've put you on follow, I visit you every new post you make. I'm your blog stalker- in er, a good way. Some of you I go to and read through your reviews before making a book purchase. Did you realize how important you were when you got up today? You might have personally saved me $7.99 and for that I thank you.

I'm rather chipper because Ladybug at Escape in a Book has given me a blog award.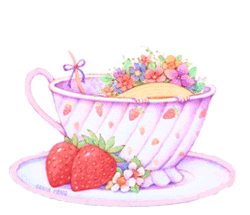 It's the The Heartfelt Blogger award. Thank you Ladybug!

Now let's give back shall we? I'd like to pass this along to Today's Adventure because you can always count on Vanessa for excellent conversation and discussions.

Mandi at Smexy Books, who understands the importance of a bit of page porn mixed in with romance, gave me this little love:




And I'd like to pass it on to Melissa's Bookshelf for wonderful reviews, a nice archive, and not being afraid to tell you that a book sucked. (and it's pretty)

Then the very nice J. Kaye at J. Kaye's Book Blog was kind enough to give me this:




I would like to send this one out to Melissa the Book Nut. She has an extensive site, that is easy to search, with an astounding amount and variety of reviews. If you don't know what to read, go dig through her stuff.

Sorry that it has taken me so long to acknowledge and pass these on. The NCLEX kicked my butt. It's over btw, but we are not going to talk about it until the results are in. Anyway, I appreciate the awards. More importantly I appreciate ya'll for book blogging. It's probably really selfish but I enjoy the many great book blogs out there so much that I've just decided to believe that you're all blogging for me.