Saturday, September 26, 2009
The No Kill Book Shelter for Books I Didn't Like
Just because one person didn't appreciate a book doesn't mean that someone else won't absolutely love it. The books you'll find here in the shelter have been badly neglected and unloved. In some instances they've even been verbally abused. Book violence is a very serious issue, one that we should all do our part to remedy. Support your local No Kill Book Shelter and give a bad book a second chance.
Books currently living in the shelter: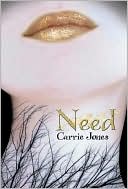 We will begin accepting applications for adoption on Monday. Details on the adoption process will be posted then.
***********
Now before you throw a fit, these are books that *I* did not enjoy, not horrible pieces of crap that I'm trying to pawn off on you. These stories had merit, it's just that personally I didn't find them appealing. So far, I'm aware that the four current books in the shelter were books that many people
loved
and I bet one or two of them you actually want to read or did at one time. It's a fun way to win a book and give it a review that shows some love!